One of my favorite art books is a collection of ephemera gathered by Magnum photographer Martin Parr. In is own work, Parr is well known for being able to pull the sublime out of the mundane with playful sense of humor, so it makes sense that as a hobby he has collected the worst of postcards. To date he has compiled three books out of them: Boring Postcards, Boring Postcards USA and Langweilige Postkarten.
This trilogy of self-explanatory titles are a delight to peruse (read an in-depth review of the books here), and it is especially refreshing that Parr doesn't bother to try and over- analyze their artistic merit (however, you can listen to a marvelous discussion on the past and history of amateur photography with Parr here). In fact, he doesn't write anything at all about the postcards. You are just to look upon them and feel, erm, bored.

Flickr also has a pool of Boring Postcards, though the term seems rather loosely defined by its users. While this pool features some fine examples of postcards with the utter dullness of Parr's examples, it also has too many postcards of historical buildings (often quite pretty if not interestingly photographed) and postcards that are merely "old". In other words, not nearly unexceptional enough. Besides, how could anyone possibly define a maggot salesman postcard as "boring"?
This slight disconnect got me to thinking: what is it that makes a postcard boring?
Certainly there is the composition: bland, flat shots of rather uninteresting subjects. However, it isn't a lack of "art" that truly yanks an image into dullsville. It's that sad feeling that it gives you inside. Not only does someone think you need to celebrate this moment/place/advertisement/emptiness, but that you will want to relive it for a lifetime, keep a picture of it, and share it with friends.
To illustrate, here are some from my collection: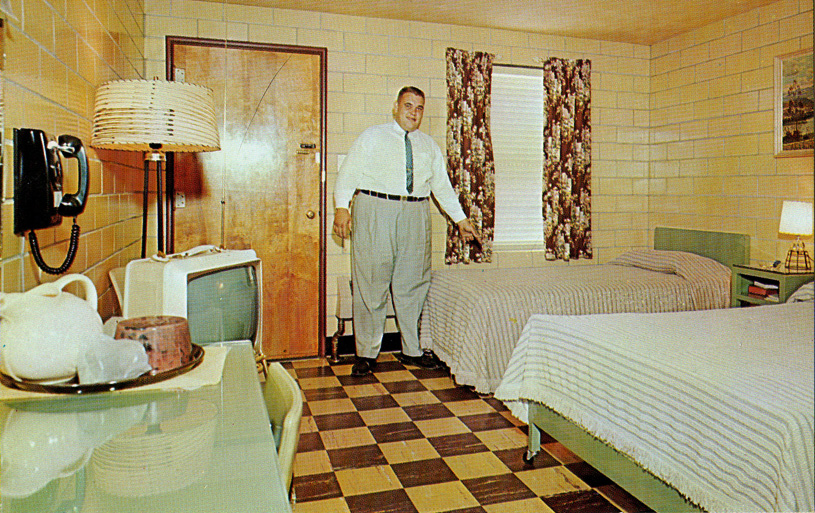 Del-Ray Motel, w miles west of City on Rt. 40. Indianapolis, Indiana.
Follow the jump for more boring images.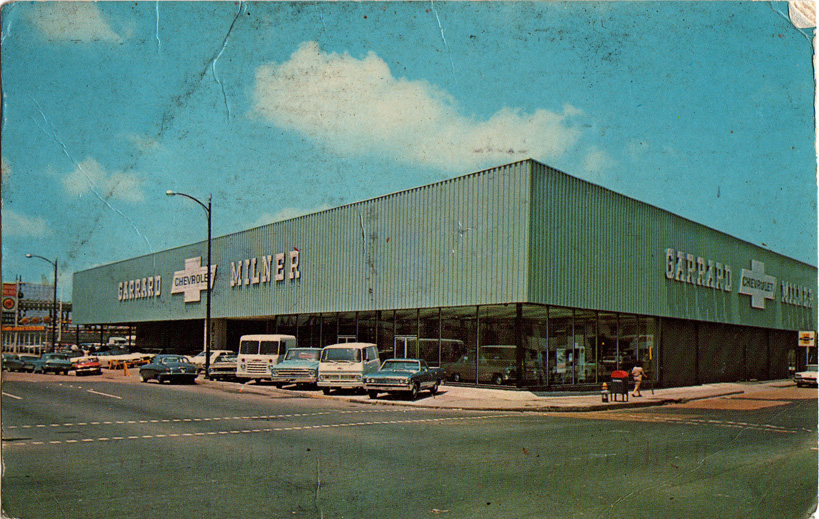 Garrard Milner, 4047 S Carrollton Ave at Tulane. "South's Largest Chevrolet Dealer".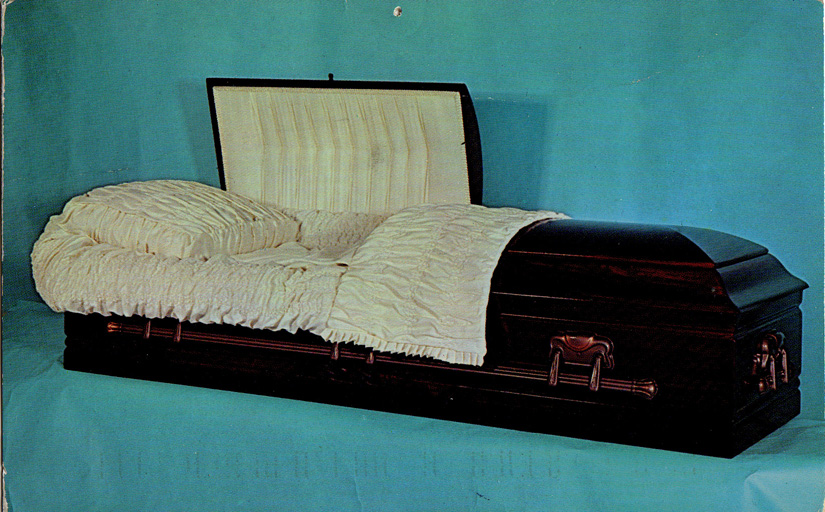 Imperial Casket Co. Model #5, The Bel-Air Colonial Deluxe.
"All the Warmth that Wood Can Give."
Left: Horseshoe Curve in Williams Canon, near Manitou Springs in the Pikes Peak Region, Colorado.
Right: Icelandic National Costume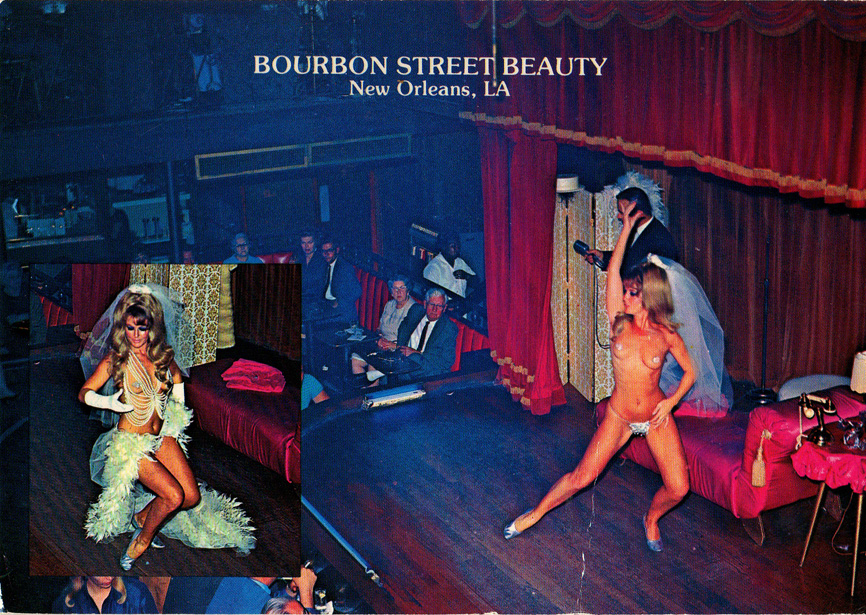 Bourbon Street Beauty, New Orleans, Louisiana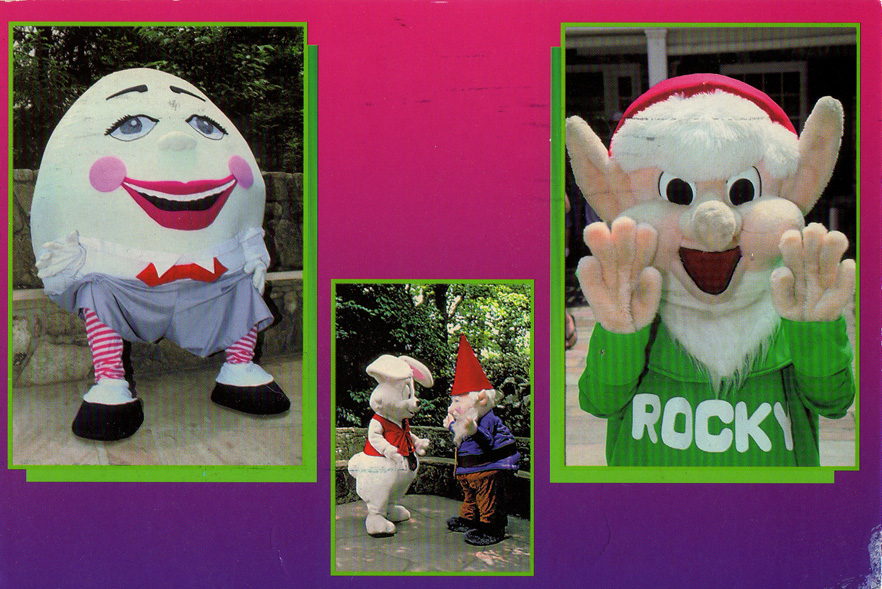 Rocky the Elf and friends greet visitors at beautiful Rock City Gardens, Georgia.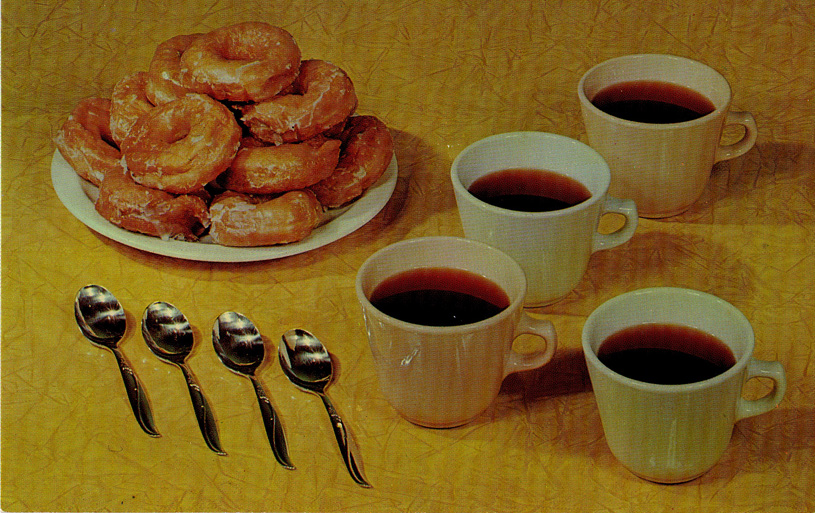 The beautiful styling of this 14 oz. Cup makes other decoration unnecessary.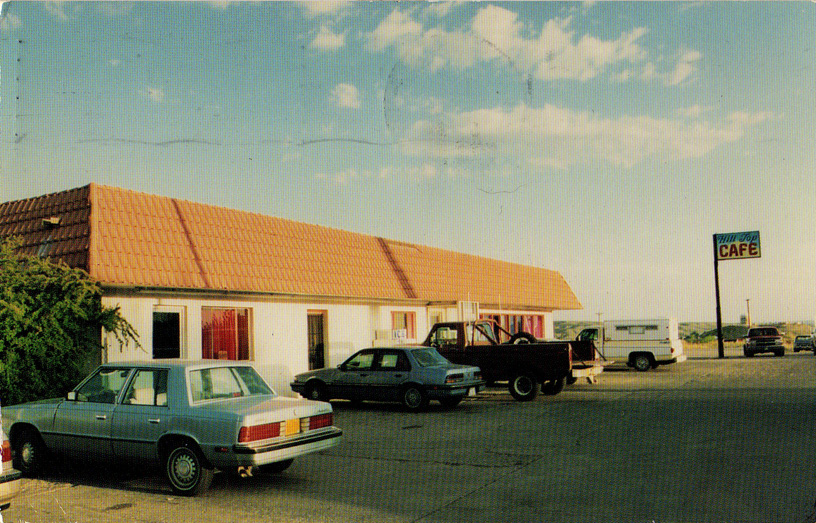 Hill Top Cafe, the most popular eating spot around. Truth or Consequences, New Mexico.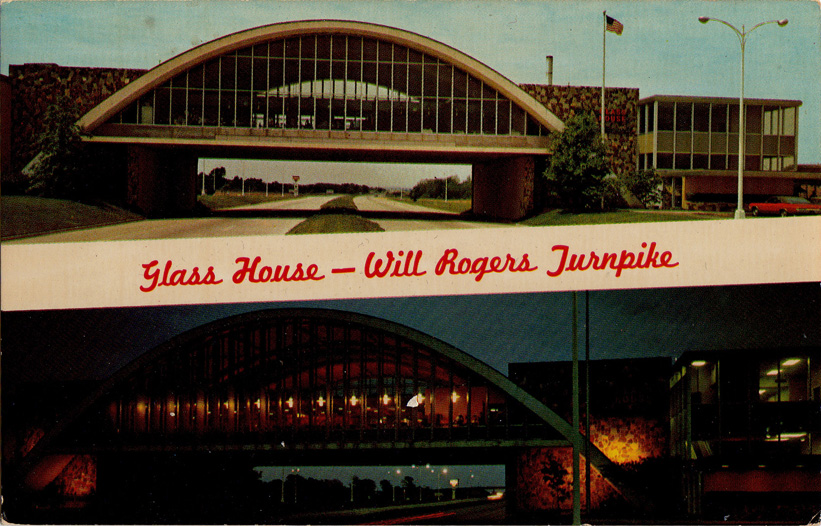 Glass House Restaurant, Will Rogers Turnpike. Travelers from all over are amazed, and enjoy their stop at this modernistic Restaurant, Cafeteria, and Gift Shop. Midway between Tulsa, Oklahoma and Joplin, Missouri.
Every Day - Hot dishes - Cool sparkling salads - World's finest smorgasbord service. Fine food and gracious dining without extravagance. Locations in Florida and Naperville, Illinois.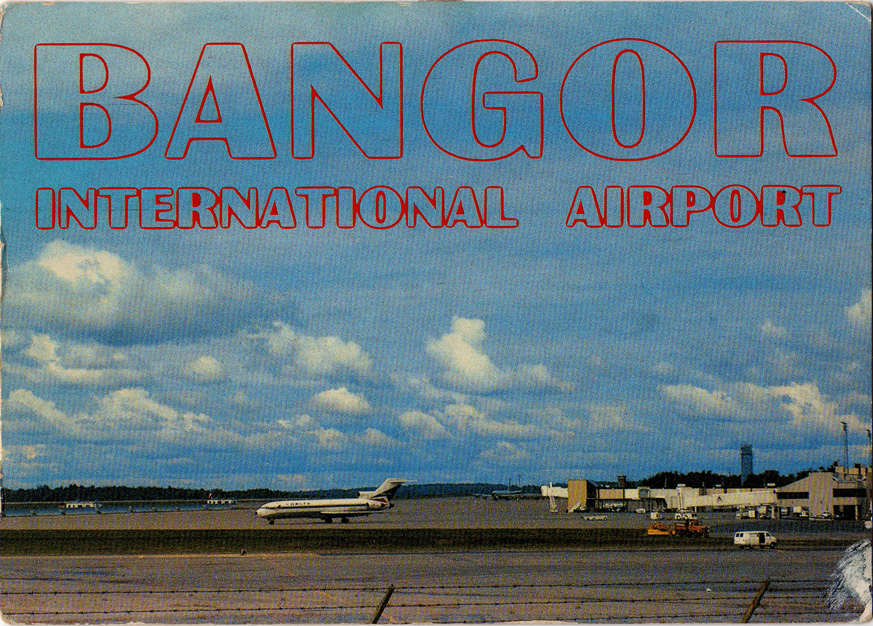 Bangor International Airport, Maine. This airport provides a major link to many overseas flights. The airstrip is one of the longest in the East (11,400').
These two cards are bordering on exciting, but still manage to be so bleak that they are pushed back down to boring.
Claire Danes is, well, she's a celebrity! And there she is on the red carpet...or maybe she was at some point. It's hard to tell because she's been overexposed by some bright lights, photoshopped out of her surroundings, and the background has been replaced by a bad digital effect. Add all that together and this is a good example of a modern day vision of bland.

As for Texas Chili...that card may be he best one I've ever had the privilege of receiving via the US Mail. Despite the presence of a chimp in cowboy clothes (!), the cheap cafeteria dishes, abundance of napkins, and disgusting looking chili negate the very statement this humorous card is trying to make. Indeed, that monkey looks like he wants nothing to do with any of it.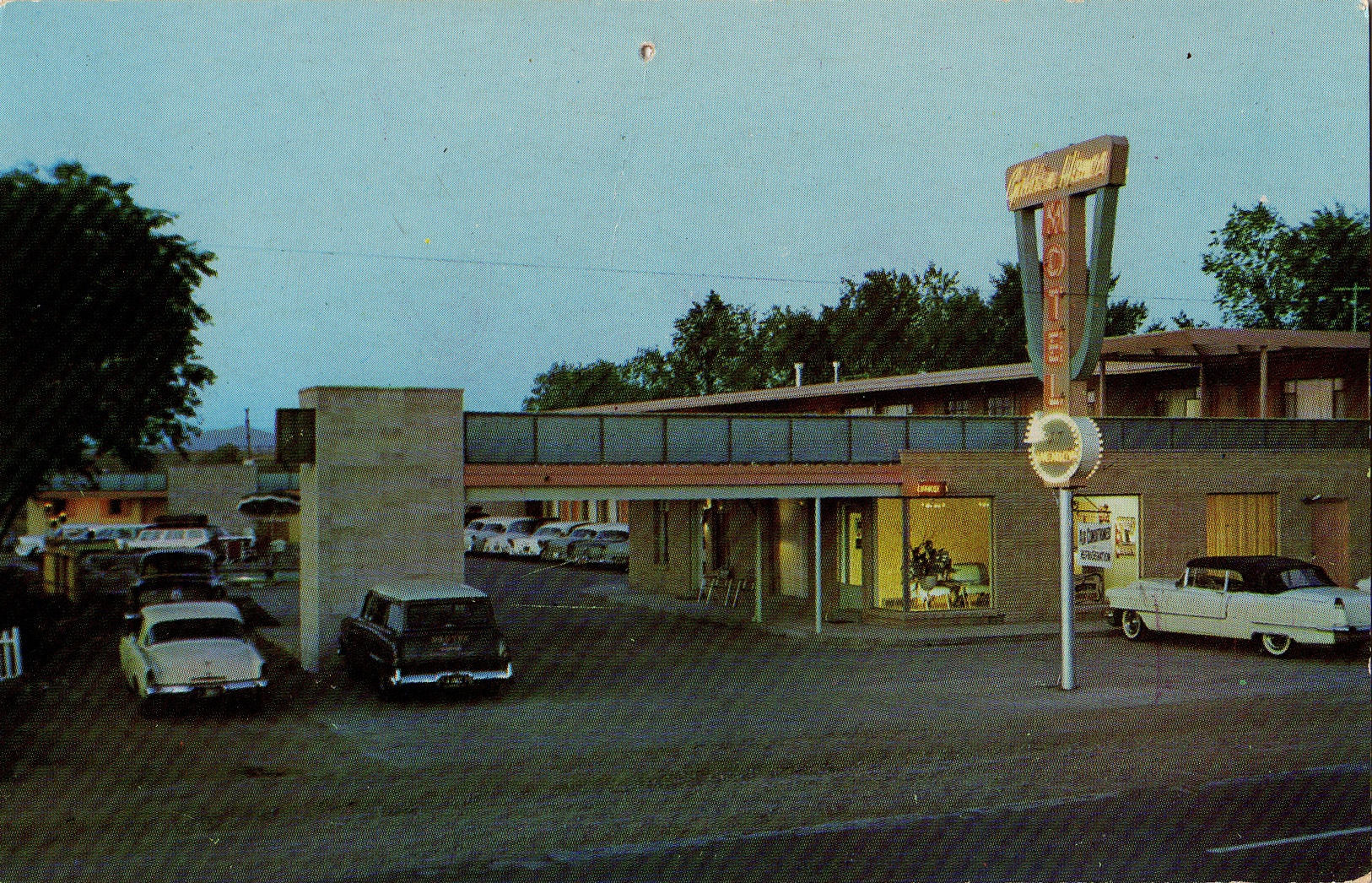 Golden Hours Motel, 11080 W. Colfax, Denver. New Ultra Modern Units - Air Conditioned by Refrigeration - Tiled Combination Shower and Tub - Phones in Rooms - Heated Swimming Pool.
I found this last postcard in a stack of random things at a used bookstore in Boston and realized that this was the very motel where I had spent my prom night in 1989.
I had double dated with a good friend, and we all decided well in advance that post-prom motel rooms would be the "cool" thing to do. We were turned away by our first choice, the "Bugs Bunny Motel", before ending up here. We rented two rooms next to each other. My friend's girlfriend had lived out of state for the past year or so, and they hadn't seen each other in a long time. Even so, I thought they were doing the same thing my girlfriend and I were doing next door (maybe without the whipped cream), but the next day I found out that they had sat in their room in silence and listened to us have sex.
At the time this creeped me out, but my girlfriend, bless her heart, said that it just made her sad to think about these people who used to be in love just sitting there and not understanding each other anymore. Even though this postcard is from the 60s (when this motel was super-modern and not a dump where high school kids went to get laid), my heart goes out to that room all the way back behind the office and under the stairs, where two nerdy high school kids are listening to the sex in the next room and wishing they were still attracted each other.
In other words - even boring postcards tell a story.