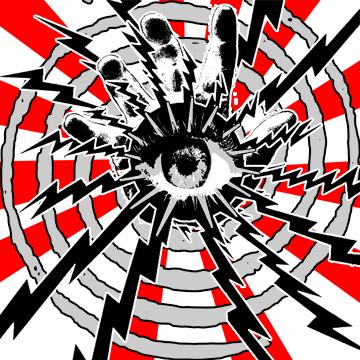 John Henry and Heather of the great band Static Static are in serious legal trouble in Prescott, Arizona, and are facing 5-15 years in prison. Though I don't know all the details about what has happened, I know they have a lot of great things to contribute to society, and they don't deserve to be locked out of it. They go before a judge tomorrow and their friends are trying to raise money so that they can both have proper legal representation.
Miss Pussycat, a friend of Static Static from their New Orleans days, writes
I have known John and Heather for over ten years. Heather has been on tour with us to sell merch, Static Static has rocked the Spellcaster many times and I love them both and know they have lots of other friends that love them and would want to help out. Lesley, the drummer for Static Static has a Paypal account to direct donations for a lawyer.
Send paypal donations to: lesley.lesley "at" sbcglobal.net
I wrote more about Static Static (and the artist Keenan Keller, whose Static Static artwork appears in this post) here, when they played live at WFMU on my radio show "Talk's Cheap". Here's a track from that session:

More info and updates on Static Static's myspace.