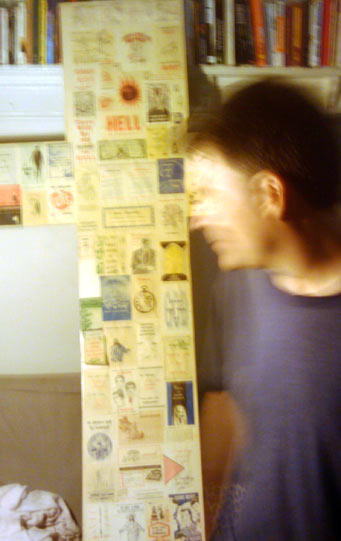 20+ some years ago I was always going and hanging around the Old Erie Street Bookstore, one of those shops that miscreants go to and sit at the feet of a older guru type and he tells them stories, cool stories about eating acid and sneaking in to the first Bowie concert in the U.S. at the old Agora, stories about being teenagers skinny dipping in the then mayor of my hometown's backyard pond, that sort of thing, and well, more PG ones about selling books to Ravi Shankar. But yeah, he had all these fuck yeah books for sale, the Anarchist Cookbook, all the Re/Search titles, and a shitload of Loompanics.
Meanwhile, across a few states my friend Ed (name changed to protect the innocently guilty) was reading wacky books too, in particular Ivan Stang's High Weirdness By Mail. One of the things in the book was if you sent a postage paid envelope to a guy in California he would send you a stack of bible tracts. Ed made a cross out of foam core and this beauty was born.
Well, Ed is older now, in some ways has mellowed with age and has donated this cross to me. I took it home on the subway the other day and people were freaking out. An atheist got in my face about it and a fundamentalist too. I got invited to a breakfast at a local church and had a long conversation with a guy always hanging on my block. I was pretty happy for that one, his name was Wolfgang and he reminds me of Ozzy Osborne's mini-me.
So yeah, are you ready for my top 13 tracts on Ed's foam core cross? What Shape Is Your God is my favorite, which one is yours?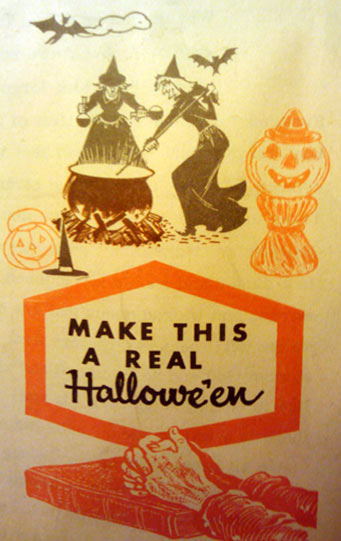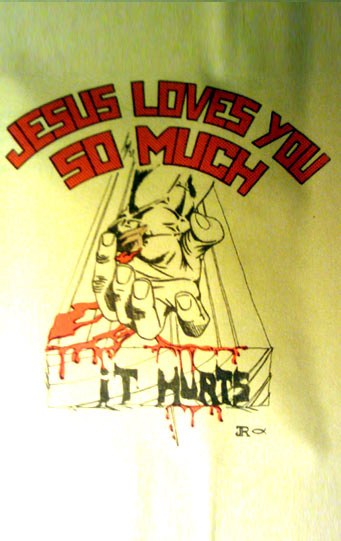 Probably the most impressive thing about the foam core cross is there is no Jack Chick on it.
I just had a fantastic daydream, what if things had turned out differently and these tracts featured Osiris or Apollonius of Tyana?
Check back in a couple of weeks for my favorite Brooklyn botanicas, oh hell, never mind. I may get my list finished, I may not. I have to go to New Orleans for a few days to find an apartment. Ok, I vow to finish it before I move. Promise.